##
Licensing Available
- join us in the quest to re-invent the license plate frame!
Apply Now
to manufacture and/or distribute the LP Halo design!! ##
Design Detail!
A simple design with unlimited possibilities!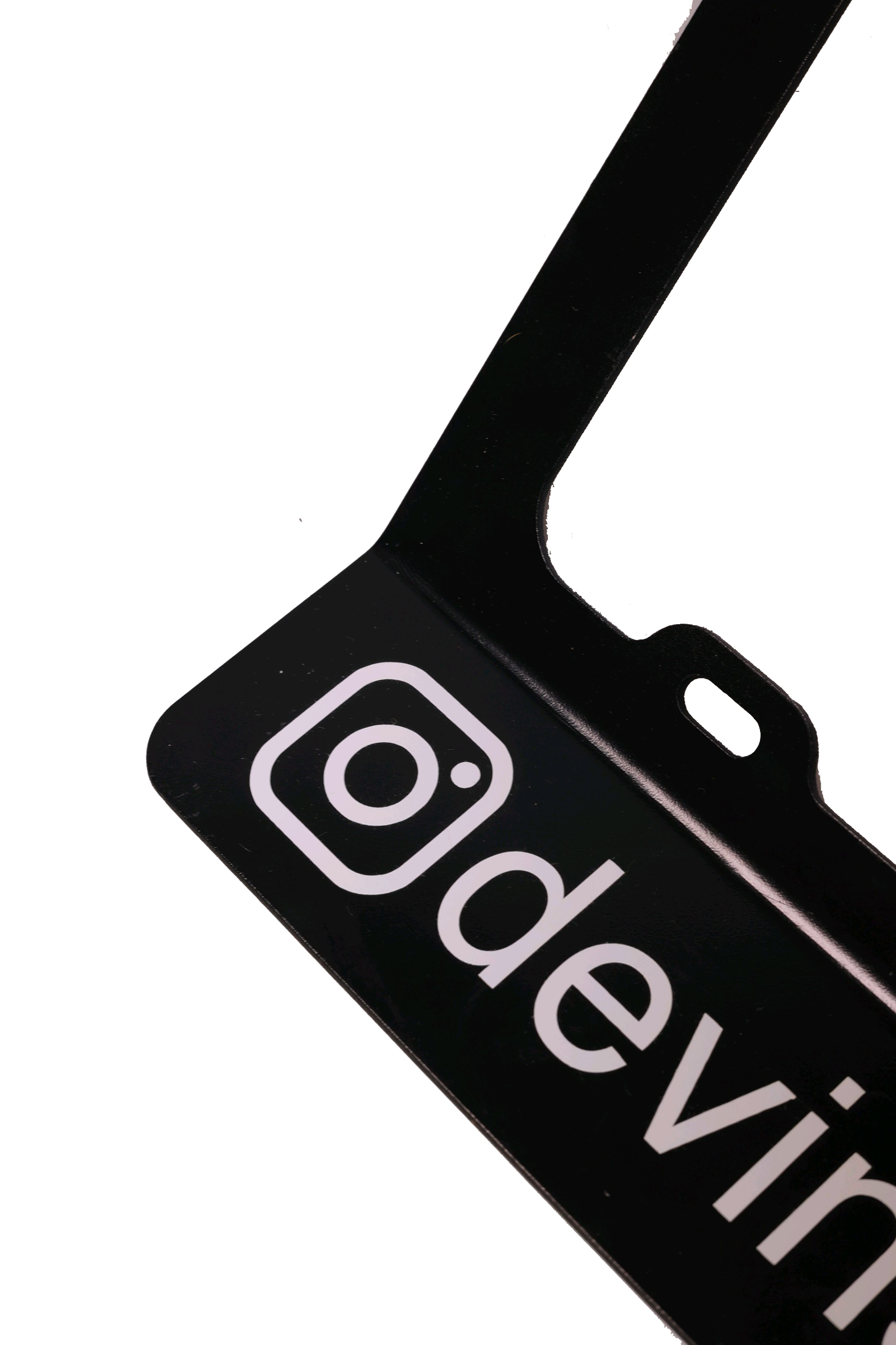 At first glance the LP Halo design looks and is very simply. But underneath that simplicity is an endless list of application possibilities. The design was born from the need of having no place to put Subaru Ownership Badges - well at least a place that wouldn't damage the vehicle or make them transferable to the next vehicle. The ownership badges did not fit on a traditional license plate frame so the idea to come from behind the license plate on an extended bent surface was born. That "wing" could be as long as needed to fit the badges and it was quickly realized just how versatile the design is.
Several variations were prototyped and imagined. Since any hard material can be used, aluminum, steel, plastic, fiberglass, carbon fiber, etc. the possibilities are endless. Messaging can be engraved, burned, machined, lighted, or put in place as a sticker or badge. The LP Halo can also be used as a light mount.
Here are just a few applications possible:

Sports Team Logos (NFL, NCAA, etc.)
Business Advertising (with QR Codes too)
Clubs and organizations (fraternities, sororities, churches, etc.)
Political or non-profit Support (American Heart Association, National Wildlife Association, etc.)
Fleet Vehicles (company name w/vehicle number)
Vehicle Club/Ownership Badges (Subaru Ownership Badge)
Car/Truck Dealership Advertisement
Ride Share Identification (Uber, Lift, etc.)
Anything thing you've seen on a traditional license plate can be accomplished with the LP Halo design - plus so much more:

Interchangeable interface (student driver banner)
Back-light Illumination
Auxiliary Lighting Mounts
Licensing opportunities are available.